Day 7: Swartberg Pass and die Hel!
Seamus drove all the way to Stellenbosch from Swellendam to replace his clutch! Then turned around and rode to meet us in Calitzdorp arriving after 9. We were lekker gaar at this stage and so he arrived to a round of Calitzdorps best wine a steak and more abuse…. Shameful was earning his nickname!
We left Calitzdorp via a dirt road along the base of the Swartberg mountains heading for the pass. A pretty winding road through little farms and trotting ostriches!
Hein filing his truck with air!
Lush green farms and the jet trails giving a hint of how cold the high pass is going to be!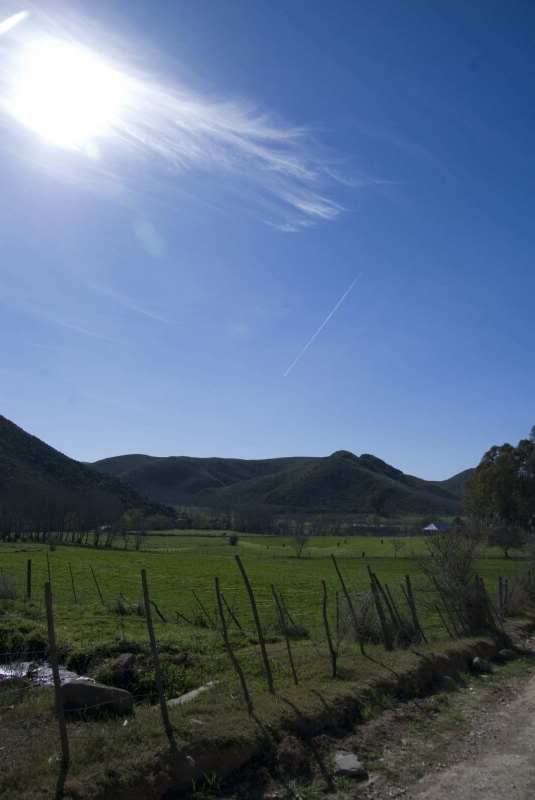 Then we climb the stunning Swartberg pass, my temperature gauge dropping faster than we are climbing and the wind trying to blow us back into the valley below!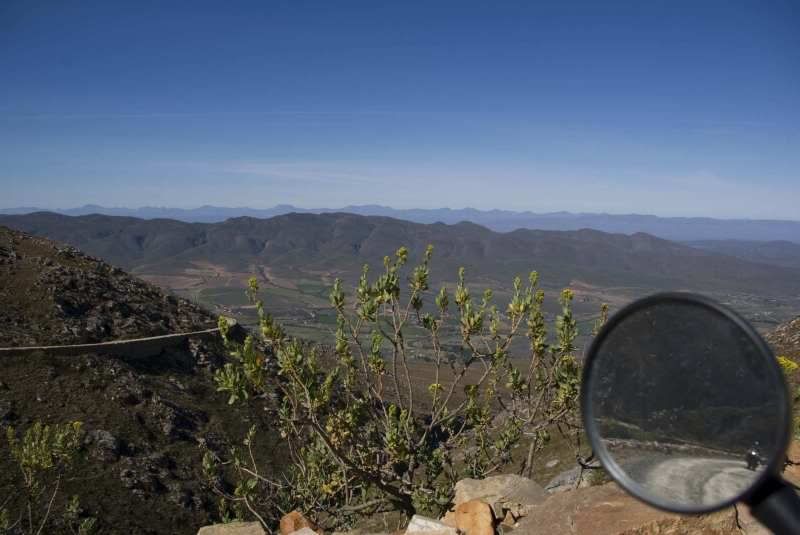 Shameful of course is filming the whole trip with his new helmet cam…….Of course the only footage he got was his front wheel and a bit of the dash! Hmmm sprocket, clutch, camera …truly shameful!
We stop near the top for a very quick view before the cold chases us to Die Hel! If hell is still fire and brimstone then it will at least be warm!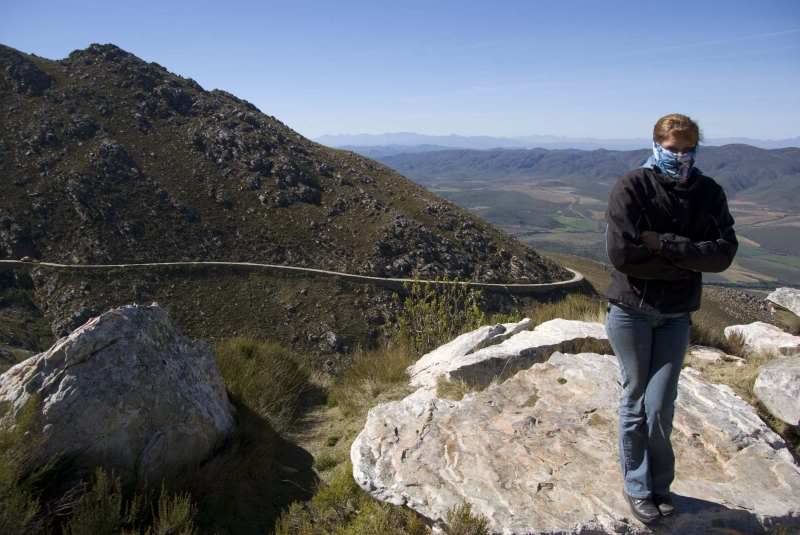 Die Hel
We get to the turnoff with all its dire warnings! Pierre insists on a group photo and instructs his brother to move his bike! Brotherly love just got tested as Hein drops the bike in front of all of us!
The brothers finally lift the bike, and we get our group photo, the Radley boys grumbling at each other!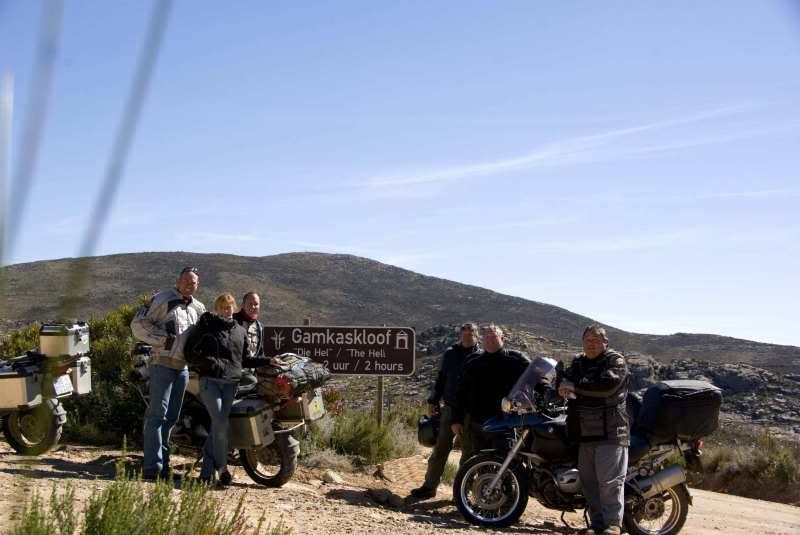 And we enter the road to Die Hel, the signs warning us of dire trouble! The road turns out to be extremely easy. The fynbos is in flower and apart from hectic twists and turns easy!
Then all of a sudden the road disappears into the void!

Its startling and stunning probably 20 odd turns into the valley below the waves of welcome heat radiating off the rocks below!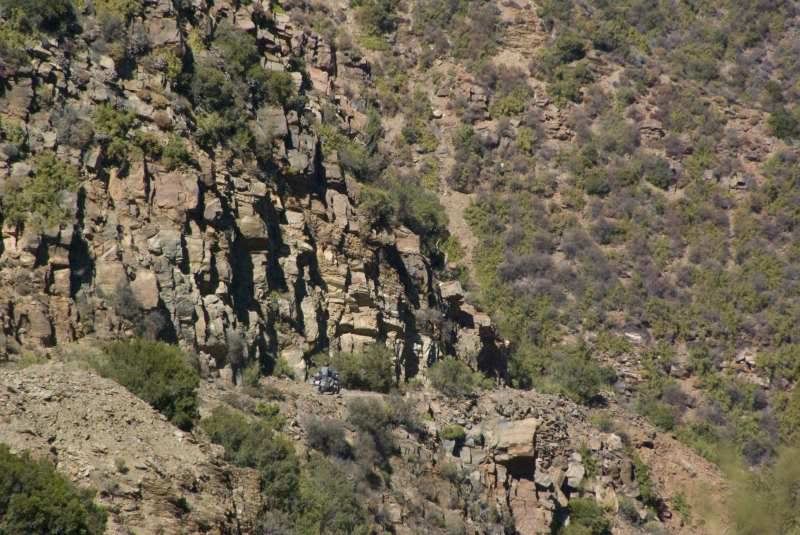 After Pierre is roundly crapped on for not phoning ahead for permission, something apparently bikers need to do, we are given the nod to proceed to the farm and "coffee shop" where we get a deliocious meal of boer bread, chicken and a few welcome beers!
http://s283.photobucket.com/albums/kk307/Minanawe/?action=view&current=baviaans536of632.jpg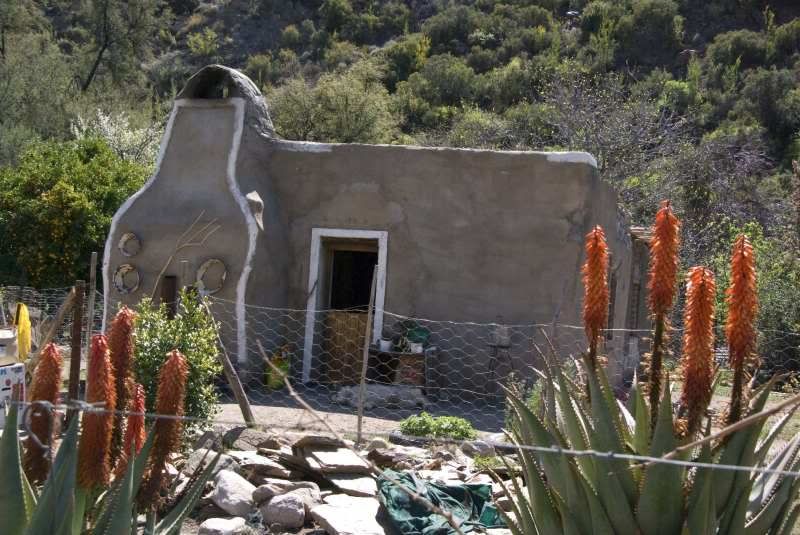 Then we head back, we've been good and the let us out of HELL!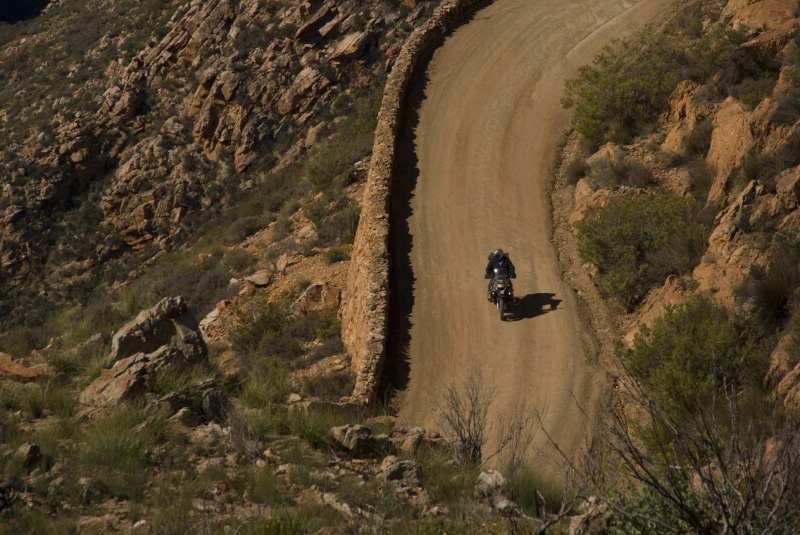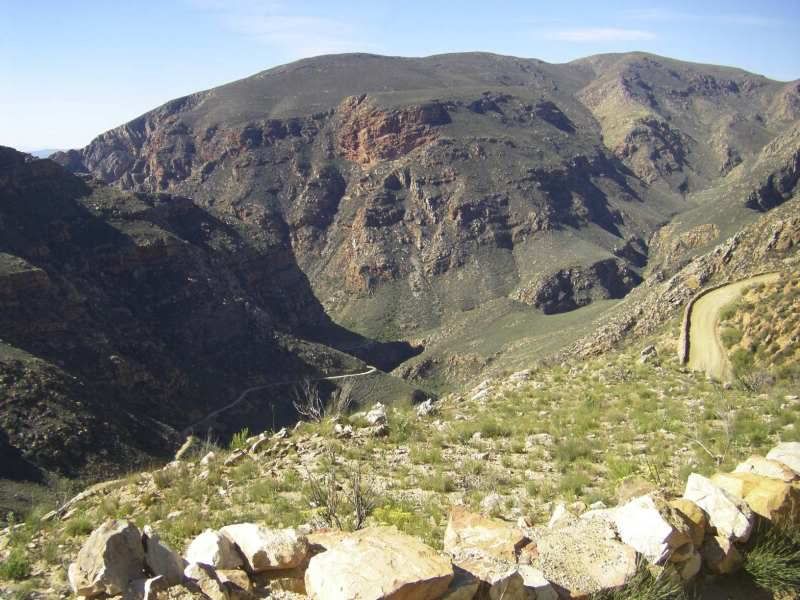 A Cappies and Coke at very pretty Prince Albert and we head for our last night at the Karroo National Park!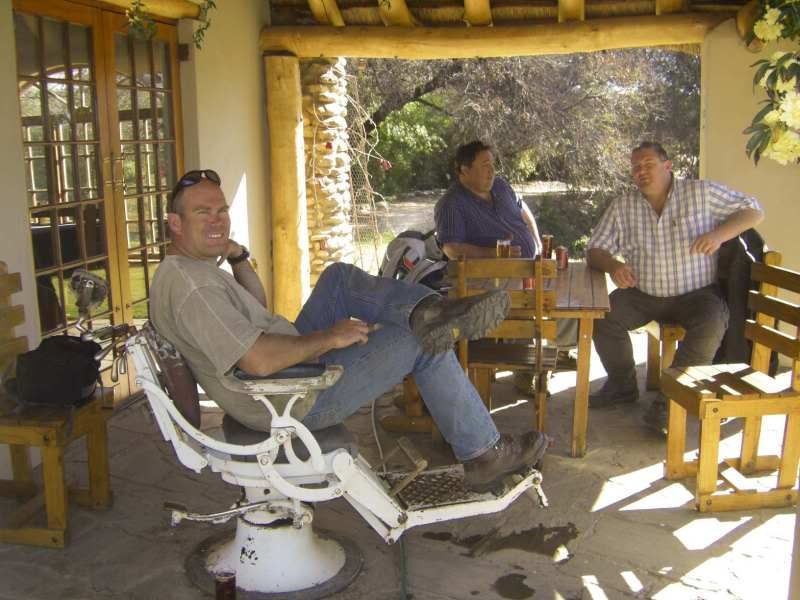 The last night and a wonderful trip!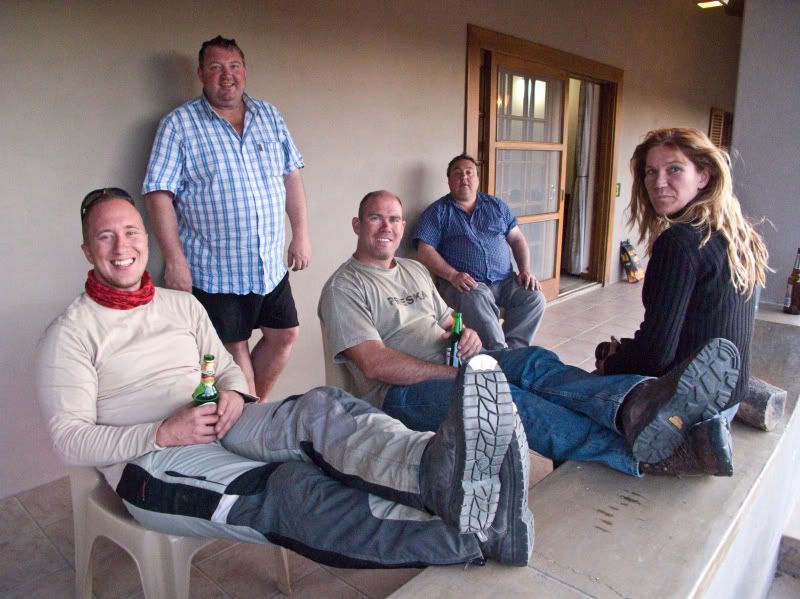 We live in an amazing country, we have fought our way through Bavians losing some expensive BMW bits and pieces, got drizzled on in the lovely forest of Knysna, watched waves frolicking at Hermanus and after a short stint in Hel, the Karroo waves us goodbye its carpets of flowers shining brightly in the sun! Truly a world in one country!
Category: South Africa, TRIP REPORTS