I decided to treat myself for a ride for my birthday, so the plan was to leave on Thursday and ride to Dundee via Memel, Wakkerstroom and a few passes then head to Nkandla and the Nkandla forest Zuma's home town to Lilani Hot springs near Greytown.
For those who don't know Thursday rained the whole day in buckets and buckets, I have never been so wet in my entire life! Jay accompanying me has a KDX 200 and decided to borrow my 640 (the bitch) and accompany me! What a day he was to have on his first trip non stop rain or mud for 4 days!!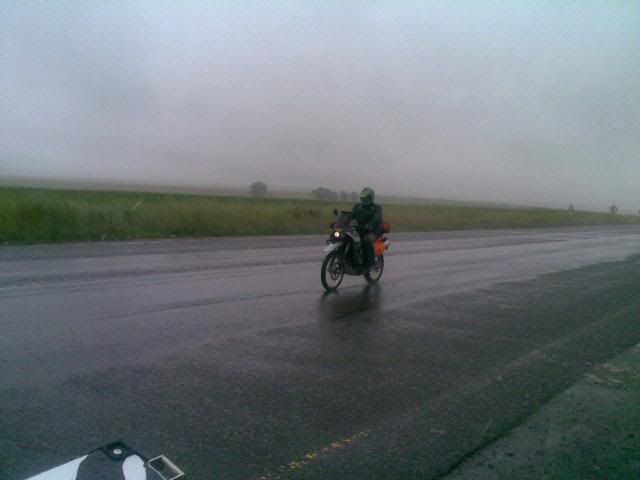 After dripping into the Memel hotel and warming up with a couple of Kappies and coke we headed for Nomandien pass! The rain still pissing and warnings of VERY slippery from the Memel hotel owner!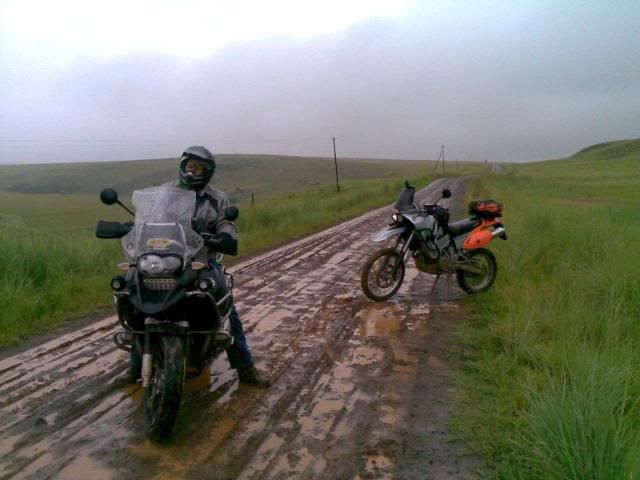 After about 5 km's of rocking and rolling we turned back to the tar, the mix of pissing rain and mud too much!
After a friendly pissup and overnight at the Dundee hotel where we met my brother on his 640, allowed us time to dry out. My so called waterproof Zumo however now had water inside the screen! So much for waterproof and designed for bikes! (Garmin are sending me a new one as we speak so good for their warranty)
Next morning we headed out to Isandlwana, Qudeni and Nkandla forest. The weather was clearing and so were our spirits as our boots were still wet through!
Low mist near Qudeni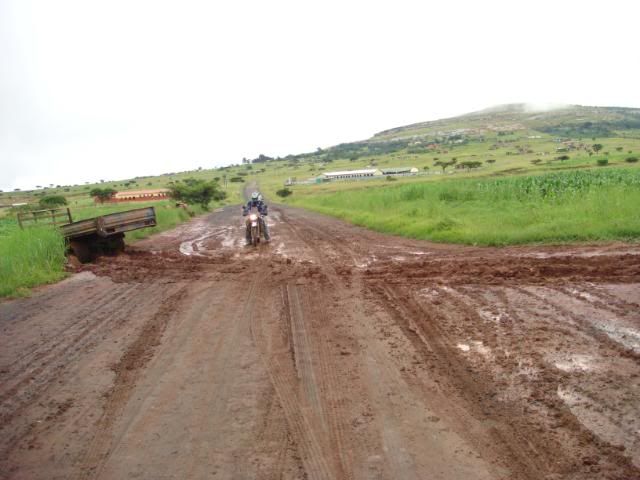 Mud glorious mud near Isandlwana!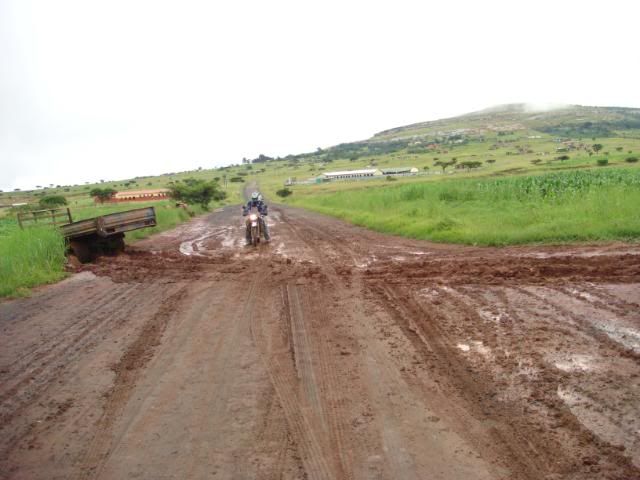 Coke and dry out session a t the large town of Qudeni!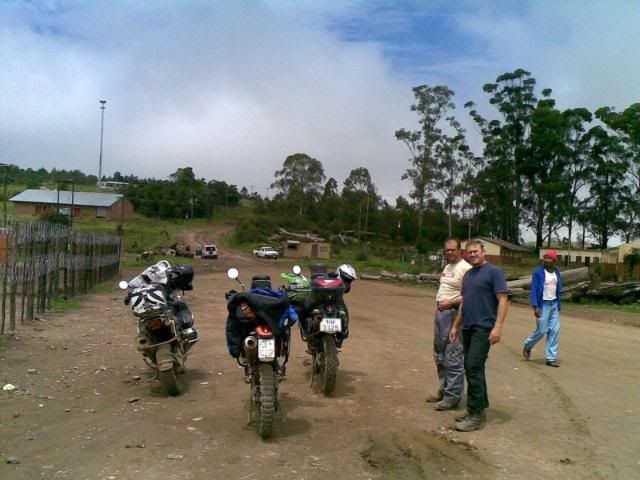 And a section of the forest.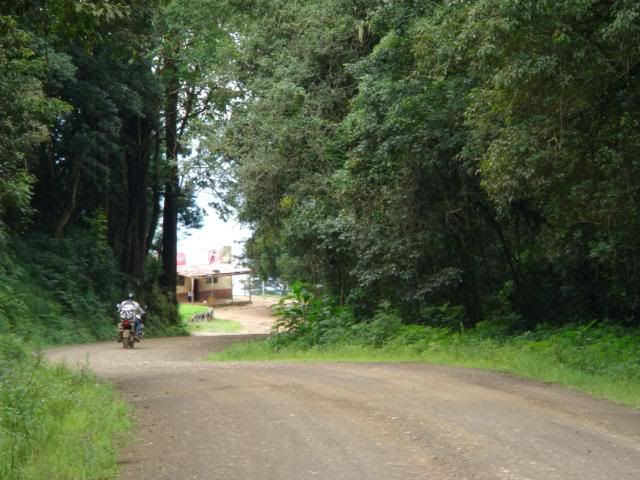 The road drops down to the Tugela from here but we headed towards Nkandla through a lovely pass! The sign should be sent to Top Gear!

Lovely twisty turning dirt..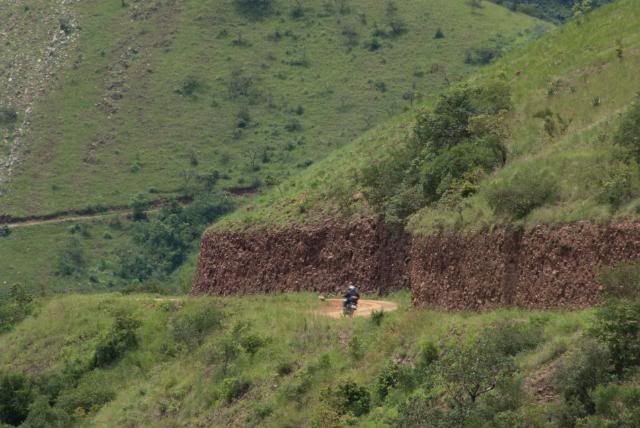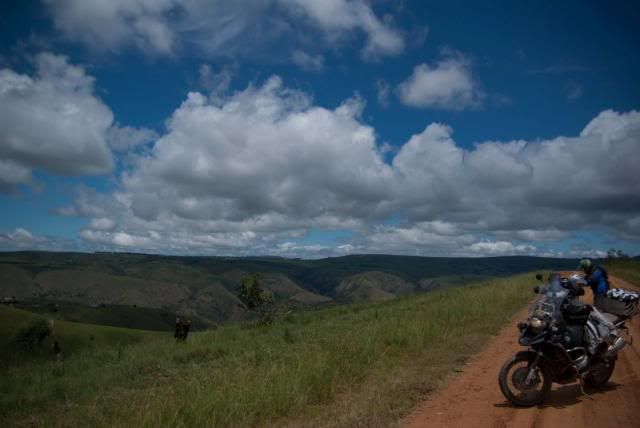 And eventually arriving at the Nkandla forest… where the warning sign bothered us a bit.


Anyway we spoke to some guys fixing a grader! "No car has come through in a week" they said, but added cheerily " its only LOTS of mud, you should be alright!" Jay was the only one with knobblies, my brother and I knew this was rock and roll time! And it sure was!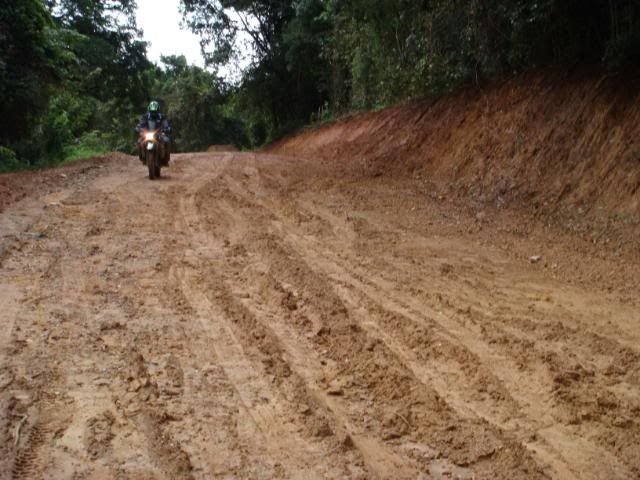 The road is very very beautiful though dropping down the side of a mountain through thick lovely forest. We agreed that at one stage we felt like we were in the Amazon!
We emerged from the forest and the world lay spread out along the Tugela below us. We now turned and headed to Kranskop along more dirt, the mud though drying up down in the valley.


Just as we stopped for a drink at a shebeen we noticed a familiar homestead, the tribal home of our famous president to be Zuma!


This explained the soon to be tarred road and huge community centre in the middle of nowhere! A beer with the locals confirmed this!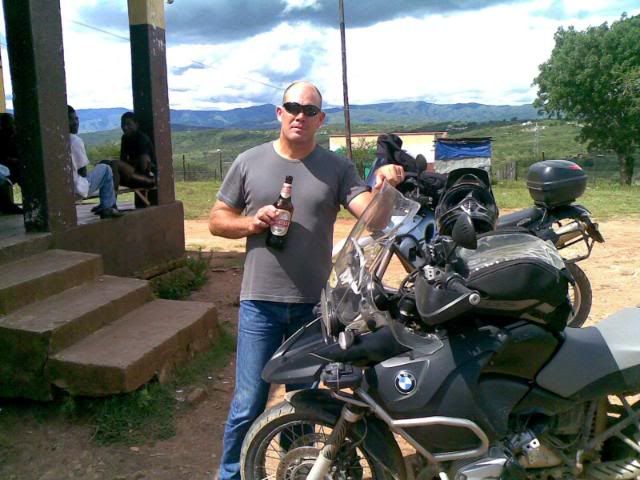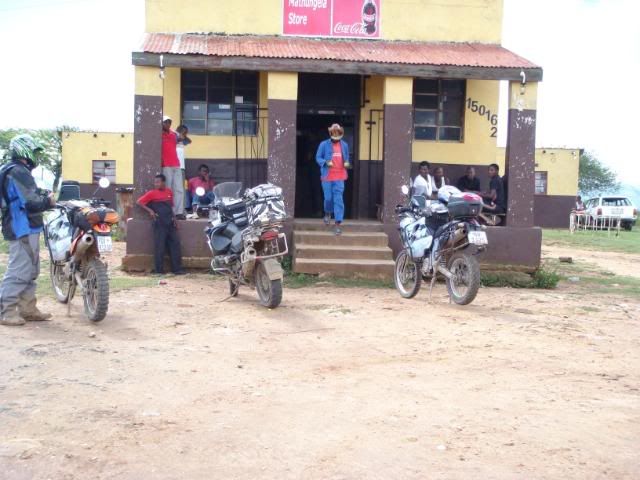 We crossed the Tugela which was attacking a low level bridge with gusto and climbed a stunning pass up past the Kop to Kranskop.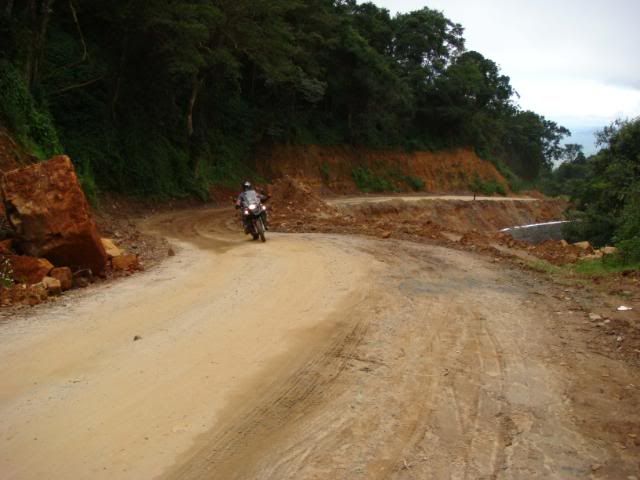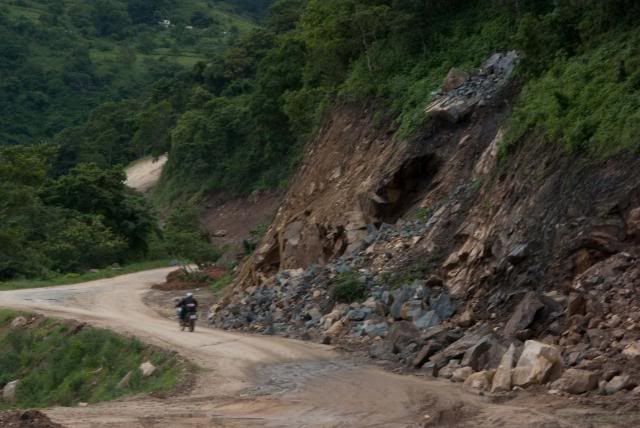 After a top up in Kranskop we headed for Lilani Hot Springs just before Greytown, very pretty little community run place well worth the visit and great for aching tired bodies!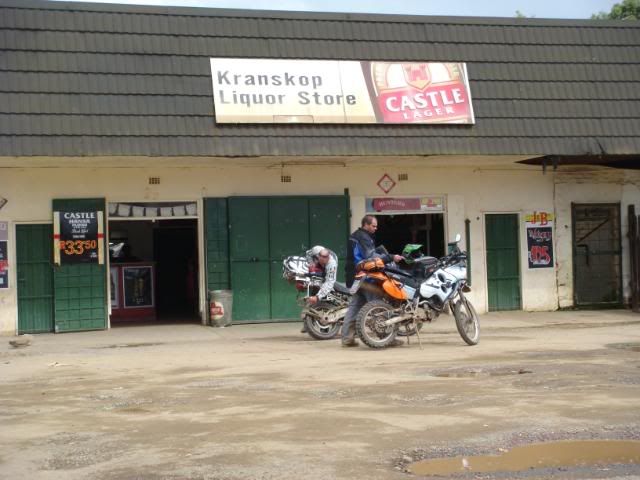 Category: South Africa, TRIP REPORTS